H2S & HSE Management Services
H2S Risk Management for the Oil and Gas industry is critical to ensure safe operations and personnel safety. The knowledge and experience associated with risk-identification, and the effective measures taken for hazard prevention needs the high attention of the operational Management.
H2S Contingency Plan
ATE has developed sophisticated H2S Contingency Plans readily available for services to operators working in oilfields of both onshore and offshore environments.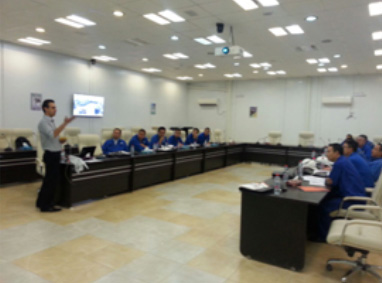 Safety & HSE Engineering Training
ATE works closely with several professional organizations, including ACECR, to offer clients with a complete line of HSE training programs to meet professional expectations of the clients around the world.
Training Courses:
Fire & Gas Detection Systems, technical applications & operational procedures
H2S risk-identification and management
Personnel use of Breathing Apparatus Equipment
HSE management systems at operational site
Site Emergency Response Plans and Life-saving Plans
Fire Fighting Programs
CPR Programs